DIGITAL TEXTBOOKS
INFO CENTER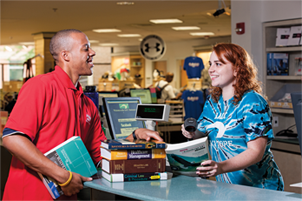 The AACC Bookstore currently offers two types of digital textbooks, also known as E-Textbooks. We offer for sale titles from a variety of publishers through our content provider Redshelf, which can cost much less than the print version. We have also partnered to bring to you many public domain free E-Textbooks and Digital Study Versions of printed books such as novels required for English classes.
---
Click the logo to view RedShelf information.


---
Click the logo to view the information on the free E-Textbooks and search now!