DIRECT DIGITAL ACCESS
INFORMATION
List of classes with books at $40 or less!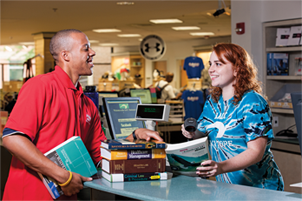 WHERE TO GO FOR HELP
INSTRUCTOR / BOOKSTORE HELP
For questions about the content of the course, such as assignments, quizzes or tests, or other course-related questions, please contact your instructor via Canvas.
If you have questions about Digital Direct Access in general, or have questions about billings, please email us at bookstore@aacc.edu.
REDSHELF HELP
For assistance with opting out or assistance with non-courseware e-textbooks, please visit Redshelf Solve and open a ticket.
PUBLISHER TECHNOLOGY HELP
If your course is using courseware, technical support for any content inside the courseware is provided by the publisher.
For courses using McGraw-Hill Connect, support is available at MHHE.com via e-mail or chat.